(ENDED) Would you like to 🌟 Guess My Score 🌟 and win Gold Bars?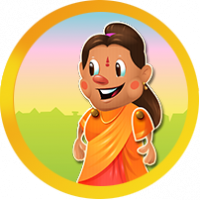 PummyRaj
Posts: 13,464
Farm Moderator
Do not have a King Community account yet? You can sign-up Right HERE! It takes less than a minute 🙂
Hello dear Crushastic Friends 🤗
Are you ready for another challenge 🤩
🍭 🍭 This time, you will have to GUESS the score I have achieved 🍭 🍭
Details: As you can see above, Olivia helped me with finding all the Octopuses and, she left some extra moves to collect more ⭐️ ⭐️ ⭐️
So, who can guess how high I went with the score to win some goodies?
What are the Rewards 🎁 🎁
One player who guesses my exact score will receive 50 Gold Bars;
Two players with closer guesses will receive 25 Gold Bars each;
** If no one could guess my actual score, then 3 close guesses will be rewarded 25 GB each
Are There Any Rules? 👨‍⚖️👨‍⚖️ Yes!
1) Each player can have only 2 guesses;
2) NO need to post in a Spoiler;
3) Gold Bars will be presented to your CCFS Game ONLY
You have until 22nd February, 11:00 CET to participate in this contest
Leave a Comment