🌴 It's ON! Join our
Weekend Challenge HERE
Campfire Cones (Fun & Easy Summer Dessert)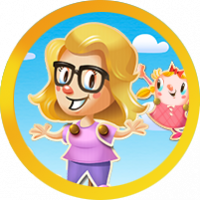 Elsa
Posts: 33,369
Community Hub Moderator
Rachel thinks that she has more than enough information to share with Tiffi and the rest. Now maybe it's time to look for some recipes for s'mores. As she is doing some googling Rachel remembers that Tiffi mentioned something to her about Campfire Cones and it sounded yummy. Aha! Rachel finds the recipe.
Gooey marshmallow-filled campfire cones are a fun twist to traditional s'mores and can be customized with endless possibilities!
While s'mores are a simple treat already, waffle cones make for such a fun variation since they are a little crispier and are perfect for a handheld snack. And don't let the term "campfire" cones throw you! While these can be cooked over a fire, you can also make them on the grill or in the oven!
Ingredients
• Waffle ice cream cones
• Filling ideas: marshmallows, mini peanut butter cups, chocolate bar pieces, Rolos, butterscotch chips, chocolate chips, peanut butter, bananas, raspberries, strawberries
Directions
• To a waffle cone, add in your desired campfire cone fillings. Cover the entire cone with foil.
• Place foil-wrapped cones over the campfire on a grate or near the coals for about 3-5 minutes. Once melted, use long tongs to grab them when hot and let cool for a couple of minutes before handling.
• If you're not near a campfire, you can cook on a heated grill for 5-6 minutes or in the oven at 375 degrees for about 5-8 minutes.
• Unwrap the foil from the top and enjoy the warm and gooey melted deliciousness.
Ooey, gooey goodness!' (Source)
Rachel is done! Time to call Tiffi with this information.
"Hi Tiffi, I just found a bunch of information for us for the bonfire," says Rachel. "By the way, I found out that we are doing a campfire and not a bonfire. I'm going to email you the articles. Let's make plans to do it real soon. Call me after you read all of this and let's start calling our friends."
Sounds like a plan!
Let's continue - Let's party!
Start at the beginning – Let's have a bonfire!
🌈________________________________________________________ 🌈
This discussion has been closed.