Campfire Stories and games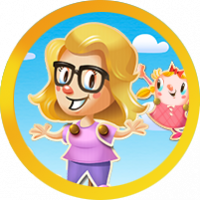 Elsa
Posts: 33,395
Community Hub Moderator
'Nothing beats winding down your day at camp than cosying up around a campfire. Staring into the flames and watching the colours dance before your eyes can really get the imagination going. It's an ideal atmosphere to spark creativity, and it sets the scene perfectly for an evening of campfire stories and songs.
Some people are born storytellers. Pre-written content only acts as an unnecessary constraint on their imaginations, and they can bust out campfire stories at will. Good stories, too. But for the rest of us, a little storytelling guidance can go a long way." (Source)
As Rachel finishes reading this article Rancid walks in. She shares what she has found so far online. She thinks that campfire stories might be very interesting for all of them to do. Rancid thinks that might be a good idea. Now she's going to check out games and he goes to get both of them cold drinks.
'GOODS AND BADS - Goods and bads can be a fantastic way to start a conversation with people of any age group. This activity can help you to open up the doors of enjoyable communication with each other. It's also a perfect way to kick away boredom with ease. Well, the rules for playing this game are quite simple. In this game, every person who is sitting around the campfire has to take part. They have to share one bad and one good thing that happened in his or her life this year. At the end of the game, you'll be amazed after seeing how much surprises were there in everyone's life you were unaware of. 
SING YOUR FAVORITE CAMPFIRE SONGS - Everyone has some favorite campfire songs, and we remember most of the lyrics of these songs. If you have a lively and fun-loving group during your camping, then singing can be a great way to bond while sitting around a campfire.
PLAY "FIVE DAILY FACTS" - Although this game looks straightforward, it turns into something hard as the game progresses. In this game, everyone starts by telling any of the five facts about their day.
These can be anything. For example, one person may say:
• Today, I ate pizza.
• I went swimming.
• I played at the park.
• I took a nap.
• I went on a date.
The facts can be normal or silly according to the type of people you have around. After everyone has told their five facts of the day the first person will start the turn again.
ONCE THERE WAS A SKUNK - While I hope you never actually run into a skunk while camping, this game is a lot of fun to play. It's similar to madlibs and goes to some odd and funny places with the right group of people.
The story starts with "Once there was a skunk who…" The next person adds to the story starting with the word "Fortunately…". After they go, they another person to add to it with the word "Unfortunately…" (Source)
Rachel shows the list to Rancid for his thoughts on this.
"We have no clue how long it will take to do each one," says Rancid. "So maybe we should choose just a couple of them. How about the GOODS AND BADS and ONCE THERE WAS A SKUNK? We definitely have to do the storytelling and we can ask each friend to bring a story with them. It could be something that they found online. Then if we have time to spare we can do a sing-a-long."
What a team these love birds are! So in-tune and so creative! 
Let's continue - Campfire Cones (Fun & Easy Summer Dessert)
Start at the beginning – Let's have a bonfire!
🌈________________________________________________________ 🌈
This discussion has been closed.