🥳
Go to level feature!
YOU wanted it, the team made it possible!
HERE
❤️ Kudos to our dear Friends Mod gr33n3y3z who is leaving the Mod program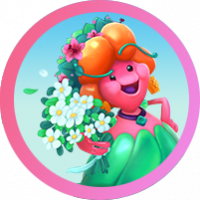 Lola_Pop
Posts: 11,985
Community Manager
Dear Friends Community,
Our dear @gr33n3y3z has decided to leave the Mod program as soon as her Halloween Contest finishes. That means she'll no longer be a Mod from the 3rd of November on.
With this post I want to thank her for caring so much for the Community, for her brilliant and fun ideas, for her help in Support and her warm welcome to our Newbies. I will miss her a lot and I know you will miss her, too.
Let's hope she sticks around the Community and we get to see more of her kind and fun comments! 😜 Remember the Mod Program is flexible, and being a Mod is something very special, but it should be something you enjoy- and as a regular member, you can also make a difference in the forum.
It's the moment to thank @gr33n3y3z for all she's done as a Mod and cover her in loving messages
Comments