(ENDED) 🦇 Celebrate World Dracula Day and win a badge 🦇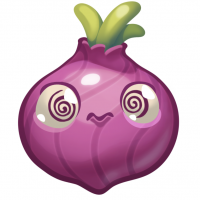 Want to participate but don't yet have a King account? Register HERE in just 2 seconds!
World Dracula Day, May 26, commemorates the publication of Bram Stoker's Dracula on 26 May 1897.
Tiffi is dressed in her vampire costume and plans to watch the Twilight Saga movies to celebrate World Dracula Day. She wants to know more about Dracula, vampires, and bats or how you might be celebrating this day.
Rules: 👇
Share your favorite trivia, photo or story about vampires or bats
Please only ONE post per player so others have the opportunity to post unique responses.
Reward: 👇
All participants who post an interesting item will get this exclusive badge added to their profile.
Note: Badges will be awarded at the end of the contest, so please be patient!
Dates 👇
You have until 25 May 2022, 17:00 Central European Time (11:00 Eastern Daylight Time) to earn the badge.
And don't forget to celebrate World Dracula Day on 26 May 2022!
🦇 Let's have some Friendly fun and earn the unique badge created by @Lola_Pop! 🦇
Terms and Conditions here.
Comments