And the winner is!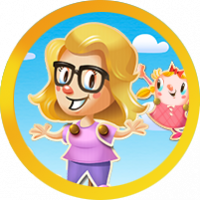 Elsa
Posts: 33,417
Community Hub Moderator
Quite a bit of time passes, and the judges are still having their discussion as to who the winner will be. The host waits patiently for the judges to choose the winner. 
"I don't know who the winner should be," says first judge. "If we look at what Yeti did today in the first round he gave us nautical cupcakes. Even though they were well decorated it was the same cupcake."
"Jelly Queen made a great cupcake in the first round," says the second judge. "That watermelon cupcake was really great. But her second round was just ok for a beach theme. I think that Yeti's cake was decorated much more."
"What are we going to do?" asks the third judge. "I agree with both of you but in the third round I really liked Jelly Queen's anti-gravity cake with the jelly fish coming out of the box. The color bombs on Yeti's cake presents well, but I think my vote is going to be for Jelly Queen."
The other two judges can't decide because they both did a great job. Now what?
The host tells all the participants to join him in front of the judges table.
"The judges have made a decision, although it was not unanimous," says the host. "The winner of the King baking competition goes to Jelly Queen!"
The host gives her the first-place trophy and the photographer takes some pictures. Jelly Queen is quite surprised that she won. Never in her wildest dreams would she have thought that she could win a baking competition. Will wonders never cease? 
And now our story comes to an end…………..
Start at the beginning – Welcome to the King Baking Competition!
🌈________________________________________________________ 🌈
Leave a Comment