Day 3 Competition - How many Candies? (FINISHED)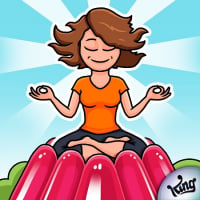 Jelly_Jenny
Posts: 1,899
Community Manager


The world has been enjoying the sweet success of swiping Candies since 2012!
So many people with excellent skills have now swiped a phenomenal number of tasty treats. 
Today's challenge is to identify which of the following totals are HIGHER than the number of Candies swiped since the game began.. 
A. Current Population of the United States of America

B. Number of kilometres between Planet Earth and Mars
C. Average daily users of Facebook in 2019
D. NONE OF THE ABOVE 
-----------------------------------------------------------------------------------
Comment below with your answer and you have a chance of winning Gold Bars!
3 comments will be randomly picked as winners on the 12th of July. The prize for today's competition is 30 Gold Bars. Be sure to take part in all of our level 5000 celebration competitions and you have a chance of winning exclusive King swag! Find all competitions here. 
If you do not have a Community account yet, you can sign up here. It will only take few seconds
Good luck and see you at day 4! 
Terms and conditions you can find here.

New to Candy Crush Saga or Community? Check out Beginner's Corner
here!
New competition in Candy Crush Saga! Check it out
here!
New Superstar competition in Blossom Blast Saga
here!