[FINISHED] 7even! 7even! 7even!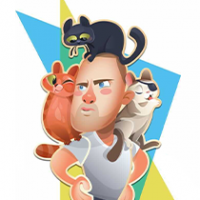 Crazy Cat Lad
Posts: 11,375
Community Manager
7 days in a week
7 world seas
7 wonders of the world
7 colours in the rainbow
7th heaven
7 thousand levels in Candy Crush Saga!
7 is the magical and sweet lucky number. That's what the world history told us and the number 7 is now also your lucky number in Candy Crush Kingdom!
By playing all or any of the levels 7, 70, 700 or 7000 you can win 7 delicious rewards to your game.
What do you need to do?
Participate by posting a screenshot of the score and the "level completed" pop up when completing the level.  You can post your score from all those levels, but also several different scores from the same level to increase your chances to win.
What can you win on each level?
Level 7 7 Color Bombs
Level 70 7 Color Bombs and 7 Candy Hammers
Level 700 7 Color Bombs, 7 Candy Hammers and 7 Swedish Fish
Level 7000 7 Color Bombs, 7 Candy Hammers, 7 Swedish Fish and 7 Free Switch Hands
You can also boost up your score even more!
For every 7 in your level score you can get 7 additional Gold Bars. For example, you got the points 27 377 on the level you posted, then the three number 7:s can also give you 21 Gold Bars on top of the Boosters.
We will randomly pick one score from each level and those four players will win the Boosters and all eventual Gold Bars.
Level 7000 is released on Windows 10 on 6 May 2020 and on Facebook and mobile devices 20 May, but you have until 5 June 2020 09:00 CET to participate.
Terms and Conditions are right here.
Do not have a Community account yet? Then sign up right here to participate!