I can't send nor receive lives via Facebook 👉 Update your game! More info
HERE!
🍰️ 🎉️ 🎈 Level 8000 in Candy Crush Saga is here - Let's make the biggest cake together, get badges and more!
HERE!
🍬 🍬 The Candy Necklace in Candy Crush Saga!
HERE!
/ / 🎯 Level complete messages improvements! More info
HERE!
🏆🥇 Win Gold Bars and exclusive Community badges
HERE!
🌕🐳 Dexter's 6th planet - Invent the name and win 50 Gold Bars! (finished)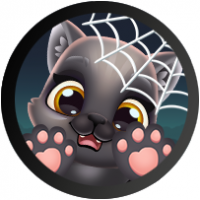 Crazy Cat Lad
Posts: 7,693
Community Manager
🌕 New to the Community? Register here in just 2 seconds!
We are all familiar with the five planets in Dexter's Space League; Gummy Planet, Chocolate Planet, Pudding Planet, Salty Planet and Popsicle Planet. If there would be a sixth planet in Dexter's Space League, what would it be called?
What would be the sweetest and coolest name for it?
How would it look like?
What would the flavour of the planet be?
Let your imagination go wild and post what you would call the sixth planet in Dexter's solar system.
Three players that @Pounawea and me @Crazy Cat Lad think posted the best names and sweetest descriptions of their planet will win 50 Gold Bars each!
Time to take off and let's go to the .... planet!
You have until Friday 18 September 06:00 EST to participate and you'll find terms and conditions here.