❤️🍬  Valentine's Heart level challenge (finished)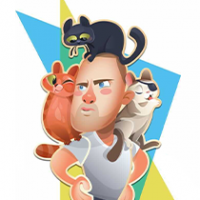 Crazy Cat Lad
Posts: 11,092
Community Manager
Did you know that Candy Crush Saga has various heart levels?
Levels where the game board is shaped as a heart. These levels appear throughout the whole game so you have surely seen them.
Let's celebrate Valentine's Day that is coming up by playing these heart levels in the game!
How do I participate?
Play or replay any of the heart levels and post a screenshot of your level score. The screenshot needs to be of the score when you pass the level and not from the level high score list.
You can play as many of the heart levels as you want and post the score from them all, but please post only one level score per comment. Meaning, post all the levels you played in separate comments.
On Monday 15 February we'll pick five players among all scores that will win 3 Candy Hammers and 3h Unlimited Lives. The more levels you play and post, the more chances to win!
Where do I find the heart levels?
The levels where you find the heart game board are: 
 864, 1018, 1160, 1232, 1833, 1978, 2140, 2790, 3084, 3189, 3450, 3548, 4397, 4436, 5032, 6942 and 7181.
Good luck and Happy Valentine's day!
You have until Monday 15 February 2021 06:00 EST to participate and you'll find terms and conditions here.
Find all Valentine's Day events and fun HERE!