Feedback on levels 9126-9170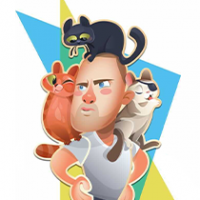 Crazy Cat Lad
Posts: 9,676
Community Manager
👨‍👩‍👦‍👦 New to the Community? Register here in just 2 seconds.
This week and release we want your feedback on the levels 9126-9170!
New sweet levels are released every week in Candy Crush Saga and the Levels Designers want your feedback on the new levels.
On this page you have the chance to give all your feedback on levels 9126-9170 directly to the people behind the levels!
If you could change one thing on a level, what would it be and on which level?
And what was your absolute favorite level in this release?
Comment all feedback to the Team about the new levels on this page!
Also, let us know how you feel about endurance-type levels?
An endurance level puts pressure on the player to clear blockers that keeps recurring or spreading on the board.
For example, by including a Magic Mixer, spawners with Licorice Squares, Sugar Coats or Toffee (Waffles), and/or Chocolate.
Please vote and comment below your thoughts on these levels.
Feedback on levels 9126-9170
15 votes