Does win streak lowers game moves?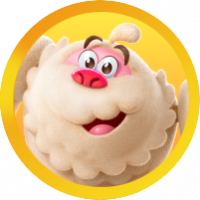 sweet_stanley
Posts: 8
Level 2
Dear staff,
My grandma used to say "Free stuff is most expensive". And so it looks. I decided to start a new topic which builds upon my findings from this thread - https://community.king.com/en/candy-crush-saga/discussion/comment/1502659#Comment_1502659
On 02nd of April 2021 - 09:30 CET - I started level 4283 with win streak lvl 1 from previous level - I got 15 moves - then I failed to pass it
On 02nd of April 2021 - 09:32 CET - After loosinig stripped candy (streak prize) and replaying same level - I got 23 moves
So the question is therefore clear. When you win some booster in "win streak" does it give you less moves in next level? Can someone explain why this "feauture" has been introduced? I think that, as usual, it will be justified by a better gaming experience for players....
Thank you