Isn't this a blatant disregard for the integrity of candy crush as a "game"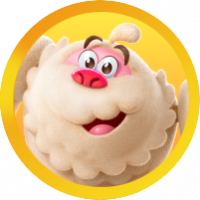 Fraudsters
Posts: 4
Newbie
I use the word "game" loosely, because I am used to the stunts King deploy to try and persuade their customers to buy boosters. Even by their standards this one plummets candy crush to new depths.
So, when you reach a hard level the "first" game board appears like this (note the number of moves)
Clearly, it is virtually impossible to complete the level even with the boosters earned by winning previous levels at the first attempt. Is this not an attempt to try and deceive the hapless soul playing the game to deploy/buy boosters in a vain attempt to keep their winning sequence going? Call me cynical, but YES is the answer. Particularly when the board for your second attempt at the level looks like this
I just laugh off these stunts by King, but please fellow players DO NOT waste a penny of your hard earned cash on this game when the developer pulls stunts like this.