📺️ How do you feel about the ads in the game? Your feedback is wanted!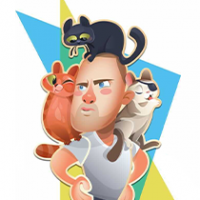 Crazy Cat Lad
Posts: 10,490
Community Manager
📢

 New to the Community? Register here in just 2 seconds.

Do you like the ads in the game? Or are they just annoying?

Would you like to see more ads or get rid of them completely?

No matter what opinion you have, the Game Team wants your feedback on the game ads and game progression.

How?

We have set up an online focus group via Zoom with some people from the Game Team and you can give your feedback and discuss this topic with them live.

You can download Zoom to your device HERE.

When?

The meeting will be on Thursday 17 June at 16:00 Central European Time. Which will be at 10:00 in New York, USA and 21:00 in Bangkok, Thailand.

How do I participate? 

If you'd like to attend, simply post your Game ID here on the page (how to find your Game ID, please check HERE).

We will have space for up to 6 players to join and will pick players who have or have had ads in their game only. 

Make sure to post your Game ID before Tuesday 15 June 9.00 CET so we can contact you in time to get prepared for the video call. 

Remember….

...before posting your Game ID:

-Make sure that you are able to attend the meeting on Thursday 17 June at 16:00 CET

-That you have access to a desktop or mobile device where Zoom is supported

-You have ads in the game, or at least have had ads at some point




Any questions or doubts, please let us know here on this page!

This discussion has been closed.