⛔️
Temporary server and connection issue!
Find more details and help
HERE
🎃
Halloween in Candy Crush Saga!
Find all details
HERE
🍰
Baking Adventure!
Exclusive preview on what's coming to the game
HERE
🍂💜 Heartfelt Harvest - Lovely and sweet fall events in Candy Crush Saga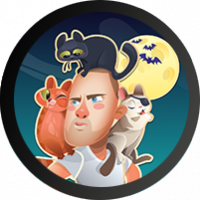 Crazy Cat Lad
Posts: 11,516
Community Manager
👨‍👩‍👦‍👦 New to the Community? Register here in just 2 seconds.
Heartfelt Harvest
Four weeks of sweet events full of love and compassion in Candy Crush Saga.
Are you located in US? Then please head over HERE. US players will instead have the All Stars event during these weeks.
The purple candies will be redesigned to hearts during the season and the game will be full of sweet and lovable events. Mark your calendars with the following dates and events:
Heartfelt Harvest
20 - 27 September
Help Olivia to harvest Purple Heart Candies, Stars and Sugar Stars on your regular levels!
Complete all three missions during the week to claim a sweet reward.
Fall Colors
27 September - 4 October
Light up the tree for Olivia and Tiffi with the Purple Heart Candies by collecting them on your regular levels.
Delicious reward waiting if you manage to collect all hearts to fill the tree with lovable heart lights!
Sweet Showtime
4 - 11 October
Complete new levels to get the stage all set for Yeti.
When you've completed all required levels Yeti can start the show and you can claim your reward!
Harvest Garland
11 - 18 October
Tiffi and Yeti are decorating the gate for the harvest festival. Help them by completing levels and collecting the level pins.
Your harvest efforts will get rewarded if you reach the target!
Olivia's Harvest
20 September - 18 October
Help Olivia to harvest mushrooms and apples on the Saga map and get sweet rewards for your help.
You will find Olivia and all harvest items on the map in the game. Olivia will reward you as soon as you reach the items on your map.
Love is in the air
27 September - 18 October
Dexter is still having vacation these weeks, so Minty and Misty will take care of the League event during the Heartfelt Harvest.
To progress in the leagues you will need to collect the Love is in the air tickets.
To enter the event, crush 50 green candies on your regular levels. After this continue crushing specific candies on the levels to get tickets. Which candies you need to collect depends on which league you are in.
You will start in Pumpkin Spice and crushing green candies. Then advance to Fantastic Forest, Soda Cruise, Pumpkin Patch and Perfect Picnic.
The more candies you crush, the more tickets you will collect and the higher position you'll get in your league. The top players in every league will be rewarded and also move up to the next league each week, as usual.
Are you ready for this harvest season and to collect all stars, level pins, apples, mushrooms and candies?
Let us know how your harvest challenge is going and which of the events is your favorite!
Share also your progress, score or rewards from any of the events above by posting a screenshot from your game and receive this Heartfelt Harvest badge: