Icon for waffle and sugar coat cannons (shows specific layer)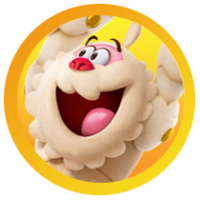 Timhung
Posts: 1,317
Legend
As I know that, the waffle cannons and sugar coat cannons have the icon for 3-layered waffles.
However, the cannon on some levels can spawn other layers of waffle/sugar coat.
I hope the candy cannon can mark clearly.
The icon should show the layer of blockers that the cannons will spawn.
If the waffle cannon spawn two-layered waffles, the waffle cannon show the icon for the two-layered waffles.
It can help players plan games.
Please support and vote for my idea...
Play Candy Crush Saga together! Share your ideas in the community!😊
Remember to click reaction

😉

.
More fun? Join the contests in each game!
Here for 8K badges, click here
This discussion has been closed.