☀️ 🕶 Join the Soda Summer Games and win Gold Bars and Badges
HERE
💔 Help us make Soda even better, tell us which feature you dislike the most
HERE
(FIXED) After latest update, candy crush soda saga crashes on load on windows 10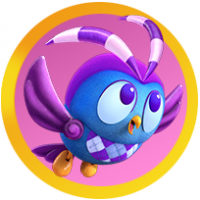 popslavica
Posts: 6
Level 2
With 1.21.900 update that came yesterday, my candy crush game wont load at all, it just briefly flashes on screen and doesn't load. Checking the event wiever shows dcom error in attachment.
Reinstalling older version 1.21.200 (i have it as appx - microsoft store format) the game works again. Until microsoft store auto-updates it, then it stops working again.
What i've tried so far (and didn't work):
Doing terminate/reset/uninstall flow in windows apps
Various troubleshooters
in the end i reinstalled windows not knowing what else to do, but it stays the same.
Other king games work fine, no issues.
System information:
OS Name Microsoft Windows 10 Pro
Version 10.0.19044 Build 19044
Other OS Description Not Available
OS Manufacturer Microsoft Corporation
System Name REDACTED
System Manufacturer Hewlett-Packard
System Model HP ProBook 455 G1
System Type x64-based PC
System SKU REDACTED
Processor AMD A4-4300M APU with Radeon(tm) HD Graphics, 2500 Mhz, 2 Core(s), 2 Logical Processor(s)
BIOS Version/Date Hewlett-Packard 68CPE Ver. F.68, 23.3.2018.
SMBIOS Version 2.7
Embedded Controller Version 145.13
BIOS Mode UEFI
BaseBoard Manufacturer Hewlett-Packard
BaseBoard Product 194E
BaseBoard Version KBC Version 91.0D
Platform Role Mobile
Secure Boot State On
PCR7 Configuration Binding Not Possible
Windows Directory C:\Windows
System Directory C:\Windows\system32
Boot Device \Device\HarddiskVolume1
Locale United States
Hardware Abstraction Layer Version = "10.0.19041.1503"
User Name REDACTED\redacted
Time Zone Central Europe Standard Time
Installed Physical Memory (RAM) 4,00 GB
Total Physical Memory 3,20 GB
Available Physical Memory 888 MB
Total Virtual Memory 4,51 GB
Available Virtual Memory 2,29 GB
Page File Space 1,31 GB
Page File C:\pagefile.sys
Kernel DMA Protection Off
Virtualization-based security Not enabled
Device Encryption Support Reasons for failed automatic device encryption: TPM is not usable, PCR7 binding is not supported, Hardware Security Test Interface failed and device is not Modern Standby, Un-allowed DMA capable bus/device(s) detected, TPM is not usable
Hyper-V - VM Monitor Mode Extensions Yes
Hyper-V - Second Level Address Translation Extensions Yes
Hyper-V - Virtualization Enabled in Firmware Yes
Hyper-V - Data Execution Protection Yes
(edited to reduce blank spaces and redactd to keep private info private)