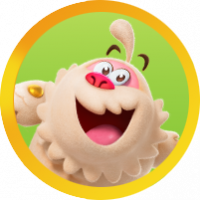 Henry_Hm_Chan

Level 3
About
Username

Henry_Hm_Chan

Joined

Visits

122

Last Active

Roles

Member

Points

169

Badges

16

Posts

109
Comments
Yes, it works!! (after deleting the app, clearing cache, and rebooting...) Thanks for the prompt fix...cheers

Same problem in W10 with 8GB. Pls help...

Yes, it works. Many thks...

@Lola_Pop Same here, problem same as before. I have deleted and re-installed the app but problem persists...

@Lola_Pop My user id for CC Jelly on Facebook is 10203961232869501, many thanks

I have exactly the same problem - level 3446 locked when playing on Win7 Facebook, on Win10 app or iOS. When I install first time and play on Android, it lets me play level 3446 (which seems like level 3426 as NamTruong2001 said), but won't let me advance to 3447 (ie again locked), ending up like the following: ....please…

Candy Crush Soda when loading level 3581 reports "Go online to download episodes", even though my computer is online, and all online functions, including other CC games, are working properly. I am running Win7-32bit/Facebook but same problem on Win10-64bit, and after clearing cache. Pls fix thks...

Problem fixed for CC Soda at level 3681...

Just checked. Problem fixed. Can load 3681 and beyond. Thanks. @Carmosina, can of paint at 3610 is normal. Under construction. Should have new levels tomorrow (Friday)...

I passed level 3581 on my phone. In Facebook, my icon moved to level 3582. But I still can't load level 3581 and level 3582 (same error: can't connect...), even though I can load level 3580. So this is definitely a bug with Facebook for the new episodes (3581-3595) added last Friday. Pls fix!!

@Kathy_Johnson-3, are you at level 3581? For me, the older levels of CC Soda (3580 etc) are loading just fine, this problem starts with 3581 for me. Seems a bug when the new episode (levels 3581-3595) was introduced on Friday..

@mel588: Strange. I played on Android first when level 2639 unlocks. Then play on Facebook. Level 2639 ok...

Even Android still has the problem at this moment. Not getting fixed yet...

I have checked back up to Level 2386, none missing any stars...

No. Still not working. I did all the uninstall, clear cache, reinstall thing as well, and it is still stuck. Apparently, the game has set level 2638 as the last level for this round. Really like to know if anybody gets pass level 2638...

As suggested, tried the game on Win10 downloaded from Microsoft Store. The last level is only 2625 (ver 2.22.8) so unable to check the problem. However, I tried on both iPad and Android (ver 2.23.2 - updated Jun20/Jun18 respectively) and the problem (stuck at 2638) is the same on both. Image for Android attached. Pls help.

Uninstall. Clear cache. Restart. Reinstall - same problem. Play using Win10/Edge browser. Same problem. In Edge, roadmap jumps to show the roadblock at last level (2645), though my avatar is still at 2638 and all later levels locked. As if 2638 is the final level in this round. Am I the only one reporting this? 

I played Level 2638 again. Same thing. After level completion and clicking Next, I get into the screen as attached above. Stuck. If possible, can you just move me to Level 2639?