⛔️
Temporary server and connection issue!
Find more details and help
HERE
🥕
1-2-3 Grow - Collect your Cropsie Badge!
HERE!
🎃
Join the Pumpkin Party
HERE!
🏁
Episode Race! Race it or Not? We want YOUR feedback!
HERE!
Need my game analyzed by the Devs.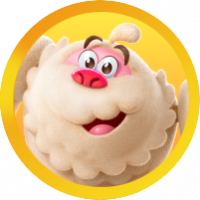 Geraldine_Taylor
Posts: 17
Level 2
I am having trouble with my game not keeping an accurate account of my daily gifts. Each day I get gifts and the next day they are gone. I started playing this game through Facebook. I then changed and started playing this game on Gameroom. When Gameroom ended, I went back to Facebook and now I am having trouble.. I have gone through several steps, such as synchronizing my game. I have even deleted the game on Facebook and downloaded it again. I have turned off the sound every day because for some reason the game does not recognize my settings. I turned off the help setting at beginning of installation years ago and now it constantly pops up on my screen. I am on level 526 and I hardly need any pointers. I have all system requirements, my Facebook login is up to date. Could one of the Devs take a look at my game to please fix it?