(Finished) Pride celebration in Pet Rescue! 🏳️‍🌈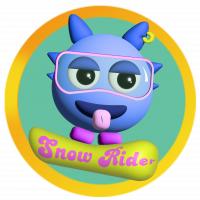 🌈 Happy Pride Month! 🏳️‍🌈
Our players have already rescued plenty of pets! But fair enough to say that our cute little friends are our real heroes. They can be a great source of support and strength during difficult times. As June is the month of solidarity and support, we'd like to know how your pet helped you cope with difficult moments.
Share your story and get this badge as a great reminder of our little friends! ❤️🧡💛💚💙💜

Also, on June 30 we will pick 3 random winners who will win 50 Gold Bars each in Pet Rescue Saga.
Find Terms and Conditions here
This contest is running until 23:59 CEST on the 29th of June.
Comments