🥳
Go to level feature!
YOU wanted it, the team made it possible!
HERE
New to the CCFS community? Here's a lil guide :)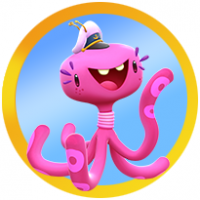 Hey all, and welcome to the Community!
If you are new to the King Community and is unsure of how to LEVEL UP here is the Community legend:
(not new to the King Community, but new to the CCFS community? Click here for a speed guide!)
If you really want to make it to Sweet Success 🍦 you'll need to collect POINTS! But you may be wondering . . . WHAT ARE POINTS? How do I get them?
Well, here's the answer!
Points are based off of your engagement in the community - and the more points you have, the more exclusive rewards can be accessed! 😲 But . . . how do you collect points? Well, points are collected through two things: BADGES and ANSWERS.
Badges: there are THREE different ways to get them! The first is by doing certain things, such as voting in a Kingdom Game, changing your avatar, tagging someone for the first time, etc. The second is by receiving reactions from other players or answering a question that another player had. Reactions are just how a player feels about a post. A player can react from the bar underneath each post:
The third way is by being rewarded by a Community Manager. If you're curious, you can find a full list of the badges here (it's A LOT)!
Now, about ANSWERS: Every time you answer another player, you get 2 points. Every time a player marks your answer as ACCEPTED ANSWER you get 10 points! Wowzaaa! 🤩 More info about how to obtain points from answers here!
Lastly, if you have any questions I can definitely help reach out to me @little_kay 💞
Hope to see you around the community! Stay sweeeet and keep crushin'! 🍉

Comments