(ENDED) The Hazelnut Crunch event is back- and YOU will always be part of it!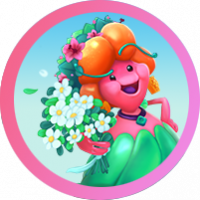 Lola_Pop
Posts: 7,532
Community Manager
New in the Community? Sign up  here to join the fun!
The Hazelnut Crunch event is back!
You may have seen it in your game already...it's the wonderful Hazelnut Crunch event! It's back, with its great fun and tasty rewards!
This one is a special event for the whole Candy Friends Community: do you remember how the blocker got its name? Ok, let me jog your memory!
Last year, in March, our beloved @QueenMia gave us exciting news: the marvelous Friends Studio was working on a new blocker, and they wanted YOU to name it! You can see how the naming process went HERE. 
The chosen name was Hazelnut Crunch...mmmh yummy! It was our @debrichmond 's idea! And this way, the game will always have a part of our Community in its heart. 
Now I have 2 questions for you:
🌰 For the ones who've lately joined the Community: did you know the story of the Hazelnut Crunch blocker? What do you think of it?
🌰 For the veterans: did you remember it? Does it bring back some sweet memories?
➡️ Just share your thoughts and feelings below! Oh, and if you share a screenshot of the current event, you'll be eligible for a prize: 3 players will receive 30 Gold Bars in their Friends game! You have time until the 17th of May (1 pm CEST). Terms and conditions here
And if you want to learn more about how the blocker and the event work, head over HERE!
Click ➡️ HERE  ⬅️ and go back to your own Candy Friends game to play the event!

Want to PLAY more?
Leave a Comment