Sugar Drops in Candy Crush Saga - Information and feedback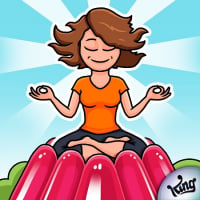 Jelly_Jenny
Posts: 1,899
Community Manager
No account yet? Sign up right here to participate! 
🚀
Hi everyone, 
Community Moderator here
Some of you may have noticed that your Sugar Drops are not appearing in your game map. Additional features like Sugar Drops can be tweaked and changed but before doing that, the Game Studio needs to run a trial with a selected group of players.
Unfortunately we cannot impact on who is in this trial but regardless the Game Studio does try to ensure that all players have a great gaming experience. 
I will be updating this thread for any further update as I keep receiving them. 
During these trial periods player feedback is always valuable, so don't hesitate to leave them in the comment section of this thread.
UPDATE June 13th
As mentioned on the previous update (Update May 8th), the game team is testing how Sugar Drops, which is one of the oldest features in the game, is relevant in the context that the game is today. The team is testing how new reward system fits into this context. Thanks for continuing feedback - it's greatly appreciated! 
UPDATE May 8th
Every now and then, our Developers revisit old in-game features in order to improve them further and at times they even consider removing them to make space for others, potentially, even more exciting features.

Sugar Drops was introduced 4 years ago, making it one of the oldest still running features in the game. Back then, the game didn't have many features and in general it looked very different. Currently we have a vast variety of exciting events where players can collect candies and earn delicious rewards.

The aim for the Game Studio is always to create new and fun features for our players.  With this aim in mind, they are currently testing to remove Sugar Drops so they can see whether this feature is still relevant in this new context. Or is it time for this feature make way to a new classic.

We understand you're apprehensive about this change but just be confident that our Game Studios are always thinking ways to delight our players. 

New to Candy Crush Saga or Community? Check out Beginner's Corner
here!
New competition in Candy Crush Saga! Check it out
here!
New Superstar competition in Blossom Blast Saga
here! 
This discussion has been closed.