🍬🍬🍬 Collect Candies with Archie!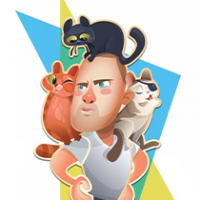 Crazy Cat Lad
Posts: 13,790
Community Manager
Archie the Toffee Turtle has arrived to the Candy Kingdom!
To celebrate his entrance in the game all blue candies has also been reskinned into sweet turtle candies.
Archie has also a sweet challenge for you during these weeks!
How many Blue Turtle Candies can you have on the game board at the same time?
Play any level past 125 in the game and try to get as many Blue Turtle Candies as possible on the game board.
Take a screenshot of your game and post it here on the thread.
You don't have to complete the level, only get as many Blue Turtle Candies as you can.
Gold Bar for each Candy!
Three randomly picked players will win one Gold Bar for each Blue Turtle Candy they have on their screenshot.
You can play several levels and post as many screenshots as you want. It is the screenshot that gets picked as the winner that decides how many Gold Bars you win.
Post your screenshot by 20 June to participate!
The participation for this event will end on Monday 20 June 2022 at 03:00 EST/ 09:00 CET. Further Terms & Conditions can be found here.
🐢 Candy Creative Season! Find all info about the Candylicious events HERE!
👨‍👩‍👦‍👦 New to the Community? Register HERE in just 2 seconds.