📣 📩 Email notifications: customise your experience in the forum!
HERE!
🏆🥇 Win Gold Bars and exclusive Community badges
HERE!
// 🗳️ CCS Boosters: Vote for your favorite and tell us why
HERE!
// 🌟 What level are you on...Today?! 🙌
HERE!
// ➡️ 🔔 Don't be shy and say Hi!
HERE!
// 🌟 🌟 What Candy Zodiac sign are you?
HERE!
Candy Crush Saga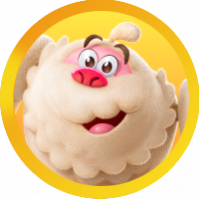 TRICIA4955
Posts: 194
Level 3
for the love of God, when will you guys either get rid of the buddy challenge or fix it.  No new levels have released for me in the last 3 weeks because the buddy switch is not working. Just spins around and around. Look and see how much money I've spent purchasing the piggy banks, buying gold bars and boosters.  That's how much you're going to lose just from me. There are others who are quitting to because of this.