Where are your cat pictures or just funny gifs.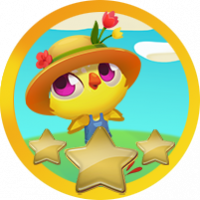 Chicken_Slayer
Posts: 13,019
Superstar
Why should have the witches have the limelight?
look who is adorable
She is coming home tomorrow...well we think she is a she. But as its hard to tell and my sons cat was Gabbi then became Theodore anything is possible

You can find out more about our Superstars here

 🍓 Want an undo button? Vote here 🍓

Keep social distancing 🥕 Stay Local 🥕 Protect your loved ones 

Farm heroes addict slaying chickens since 2013. Wife, mother, youtuber, blogger, co-running a group with Mr slayer, endlessly trying to defeat Rancid while raising younger versions of their dad and I. We have no chance!