🏆️
Candy Cup!
Find out everything you need to know
HERE!
🥳
Want to be a part of Candy Crush Saga's 10th anniversary?
Preview of what's coming soon
More Info HERE!
🎷🎻🎤🎸 Which music is your favourite in the Music Festival?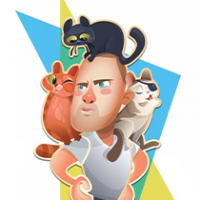 Crazy Cat Lad
Posts: 14,137
Community Manager
The Music Festival is starting on 3 August!
We will give you the Candy Crush Soundtrack in four different versions during twelve days.
Which one of the four music themes is your favourite?
Are you a jazz cat, country dude, pop person or a rock rebel?
In case you missed any of the themes or wanna pre-listen, here's all four music themes that are featured in the game 3-15 August:
Vote on your favourite and comment why that one is the sweetest!
All players who vote and comment will get this Candy Music Festival badge:
Don't miss in Community!
🎵 Crack the Candy Crush Music Code and win 50 Gold Bars HERE.
🌞 Where do you play Candy Crush Saga summer 2022? Share your plans and win 24h Unlimited Lives and a Party Booster! HERE!
👨‍👩‍👦‍👦 New to the Community? Register HERE in just 2 seconds.
🎷🎻🎤🎸 Which music is your favourite in the Music Festival?
227 votes