⚠️
Need help?
Check our FAQ:s first
HERE
Error message when playing on Facebook?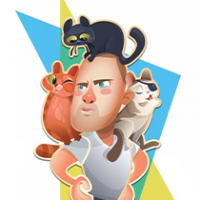 Crazy Cat Lad
Posts: 14,139
Community Manager
Do you keep getting any of these three error messages when you play the game on Facebook? 
I'm happy to confirm that after a long investigation, many of the reasons for the error messages you were seeing have now been identified. Fixes have now been released and most of you will longer see these.


In spite of the game teams best efforts, however, not all of the sources of the errors were found, so a small number of you will still see these messages. We apologize for this and hope it doesn't interrupt your enjoyment of the game too much. The nature of error investigation sometimes means that these are caused by problems that lie outside King and so can't be fixed.


To make sure the fixes are visible in your game, please clear the cache and cookies for your browser and make sure to use Google Chrome, Mozilla Firefox or Opera wherever possible. If you're still seeing the issue after trying these steps, then we would strongly recommend you try to play on mobile instead.
If you have a Windows PC you can also download the game app directly to your computer from Microsoft Store and play via the Windows app instead. Click
here
to download the game to your PC. Windows 10 is required to download the game, Windows 7 or older systems are no longer supported by Microsoft. 
If you're still experiencing this and it has affected a purchase you've just made, please email Player Support
here
 to get the purchase corrected.
Leave a Comment