Did you not receive Unlimited Lives?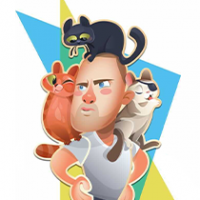 Crazy Cat Lad
Posts: 9,956
Community Manager
The Unlimited Lives this week are given out every afternoon and 24h a day.
If you had issues receiving the Unlimited Lives, please note that they are only sent to mobile devices and that you will need to have the latest update of the game installed.
Read more about the campaign here.
If everything is already up to date on your phone or tablet, please force close or force stop the app and restart the device and hopefully the Lives will pop up the next coming afternoon. This doesn't fix the Lives that you missed, but should help you to receive the Lives the next day when they are sent.
Please note also that the Unlimited Lives can only be received on one device, if you play on several devices.
If no Lives pop up or load up in your game, then email Player Support about this from the game's Settings and Help Center.
This discussion has been closed.