🎵
Music Festival!
Find all season events in August
HERE!
💰️
Pot of Gold!
New golden event in Candy Crush Saga. Find more details
HERE!
☀️
Where do you play Candy Crush Saga summer 2022?
Share your plans and win 24h Unlimited Lives and a Party Booster!
HERE!
🏳️‍🌈 What is your superpower?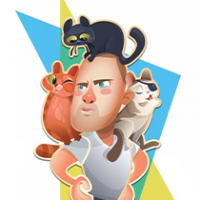 Crazy Cat Lad
Posts: 14,054
Community Manager
What is your superpower that you are proud of?
We all have a superpower inside of us!
Something that makes us strong, unique and together we make the world diverse.
To celebrate Pride here in the Candy Crush Community, share what your superpower is!
Post your superpower (or superpowers) and claim our Candy Pride 2022 badge:
That's not all!
On 30 June we'll also pick five players among all superpowers that will win 24h Unlimited Color Bombs to their game.
So make sure to share your superpower by the end of June!
More Pride in Community!
Candy Pride play list - Share your favourite song to make the sweetest Pride Party Play list together HERE!
Pride avatars - Switch your avatar in Community into Pride mode HERE!
Find all Pride events in all games HERE!
👨‍👩‍👦‍👦 New to the Community? Register HERE in just 2 seconds.
This discussion has been closed.