Hello! All of the Diamond Diaries Players! 👋
I am Diamond Diaries Expert Player! 😉
Today I ask you about this game's poll is 
"Which charm would you like the most?"

There are 5 colour and shape charms in this game! 😊
List all of the charms :
1. Red Charm with Heart Shaped


2. Yellow Charm with Magnet Shaped 


3. Green Charm with Lucky Leaf Shaped 


4. Blue Charm with Crescent Shaped 


5. Purple Charm with Star Shaped 


6. Rainbow Charm / Colour Blast Charm 

That means all of the colour charms together or you love them all! 😍
So let's choose your favourite charm when you will like the most! (Explain why if you want to answer on comment below 😉) 
And I draw this art on December 2018!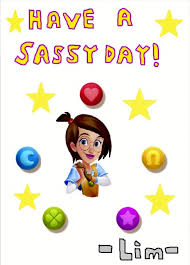 💎🌟 Hello! I am Diamond Diaries Expert Player. I just like Charlie the helpful bird to help you pass any level and Lucy to complete Bernadetta's mission everywhere! 🌟💎
✨ Get ready to use your finger to link the charms! Sassy! ✨