🥳 Celebrate Level 3000 and get an Exclusive badge!
HERE
✨
🔮 ENDED Win gold with mischievous Wilbur 🔮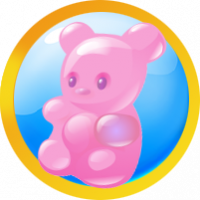 PrettyBubbles
Posts: 5,032
Bubble Witch Moderator
🔮Want to participate, but have no account, then register here in 2 minutes🔮
Hi bubbleicious players 🤹‍♀️There is trouble in the kingdom. Wilbur is causing mayhem all over with his can of paint 🙈
He is driving Stella to despair as she chases him around to stop him damaging our levels by throwing his paint 🎨all over the bubbles😟.
Stella shouts "Wilbur you must stop ❓because if you dont I will ❓
Let's have some fun and complete the sentence by adding your captions to replace the ❓
5 of your great completed sentences will be chosen at random and you will have 30 gold bars each added to your account
You have from the 16th April untill the 30th April to come join the fun
Game terms and conditions can be found here.
Leave a Comment